Drywall Repair & Water Restoration Company in Lake Forest CA
Are you looking for the best Drywall Repair & Water Restoration Company in Lake Forest California? Drywall Patch Guys of Orange County, Lake Forest is your drywall repair company that can resolve many of the problems associated with high moisture content which may adversely affect the integrity of your home.  Southern California homes that are situated close to the Pacific Ocean are often affected by air moisture content due to high humidity.
In addition, drywall damages can occur due to aged piping connections or overflowing toilets, storm flooding and defective appliances. We are prepared to address many of these issues to assist you with the repairs of dry wall or to perform dry-out and restorative services.
We will closely work with you and to answer your questions about how to best repair any damaged areas due to the above circumstances mentioned. Our specialty is to remove mold by replacing affected areas to assure safe living areas. You may also be a property owner who lives far away from Lake Forest and we can provide technical assessments of your property so as to help you in making a proper decision for repairs.
Drywall  Patch Guys of Orange Country, Lake Forest is available to consult with you at anytime, Call (818) 317-6939.
Lake Forest, California-Historical background and its location.
Lake Forest is located about 40 miles southeast of Los Angeles and south of Anaheim close to Santa Ana in an area called the Saddleback Valley at the foothills of  the Santa Ana Mountains.  Mission Viejo and Alisa Viejo are just next door. Interstate 5 runs by these communities which make it easy for travel to the north into Los Angeles and further south to San Diego. Lake Forest was incorporated as a city in 1991 and was expanded further to include Foothills Ranch and Portola Hills.
Interestingly, in the early 1900s, a grove of 400 acres of eucalyptus trees were planted as part of the lumber operations. This was the beginning of the modern form of land reclamation.  Subsequently, a housing development was integrated within the grove of trees planted after this.
But the history of how Lake Forest began as a city goes as far back as 1842 when a land grant was given to a Jose Antonio Serrano and by 1864 the land became known as 'Rancho Canada de los Aliso' which then became 'El Toro' or 'the bull'.
Today, many people remember the U.S. Marine Corp Air Station El Toro which  was closed in 1999 that was situated a mile from the city of Lake Forest inside the  city of Irvine next door to the north.
There are two significant landmarks in Lake Forest, the Heritage Hill Historical Park Museum and the Arden Helena Modjeska Historical Home. In addition, the Whiting Ranch Wilderness Park is also nearby next to well-noted Irvine, Laguna Hills and Aliso Viejo.
There are two man-made lakes in the city from which the city gets its name.
Specific offerings of Drywall Patch Guys of Orange County, Lake Forest.
Our company is thoroughly knowledgeable in all aspects of drywall mold removal. Mold is a serious threat to health and can inflict serious health issues.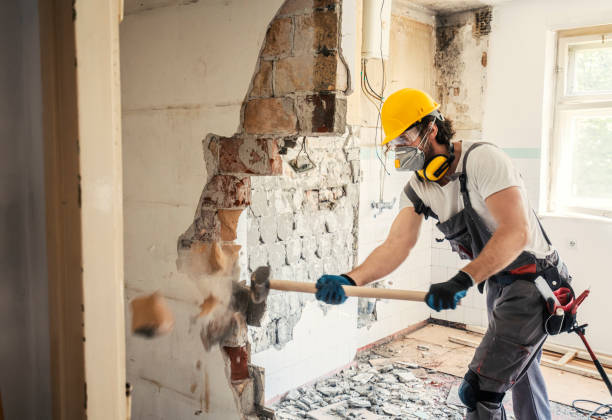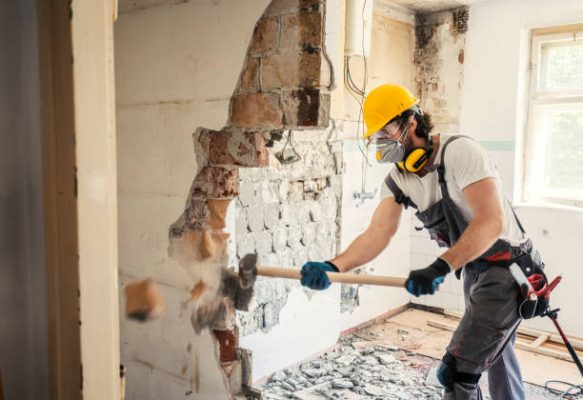 The removal of mold requires special tools, special procedures and to dispose of in a safe manner. We disinfect the living area to make assurances that mold does not return. We are especially proud of our crew members as they are fully trained in water mitigation/reconstruction to fix any water damage to drywall and mold buildup.
Drywall Patch Guys of Orange Country, Lake Forest, are highly trained to patch large and small areas and texturing and smoothing, crown molding and installing baseboard, filling in, installation and painting of newly installed drywall.
Drywall Patch Guys of Orange County, Lake Forest, provides free estimates and competitive pricing.  We are a certified Google-IICRC-certified company as a 2019 award winning drywall repair company and listed in Angie's List.
Some great satisfied customers from the past for Drywall Patch Guys of Orange County, Lake Forest:
"They provide superfast quotes and schedule repair quickly".
"They show up and are prompt".
"They perform great services, are careful of clean up and show up as scheduled".
"They are quick in completing repairs and keenly resulted oriented".
" Great prices.  They are competitive and perform  quality work"
"They're very reliable and complete work above and beyond"
"Considerate crew members and share concerns"
Method of billing:
PayPal.com  is an international company we use as a payment process partner and they accept most debit and credit cards for transactions. This billing method is slightly higher but it is reliable and fast.
For your drywall and mold removal inquiries call (818)317-6939.
Rates for employees travel time to job site:
Drywall Patch Guys of Orange County, Lake Forest  basic fee of $199 for the first hour of travel time is a minimum of 2 hours for a single employee. As with   repairs, some are more entailed than others. The repair of the ceiling may require two repair crafts persons to set wall board and apply the patching mix. In addition, the disposal of damaged materials by water or mold could incur requiring disposal fees for dumping. Because of this, adding additional manpower to complete the project may increase the fees for worked performed. We would advise you in advance of any changes for adding personnel.
To identify the location of job sites, we use zip codes in pricing of the job.
Traveling outside of our service area (as identified by zip codes), will increase slight costs.
Exclusions may include prices for same-day, after-hours for services for the weekend.
Calli (818) 317-6939 for any questions you may have about any of the above concerns.
Drywall Patch Guys of Orange County, Lake Forest, can provide you with a quote for any drywall repair or mold removal.
We are fully qualified:
01.-Licensed  California State Licensed Board (1045567) for 60 year as a general contractor.
02.Insured –We insure  our employees and customers during the course of our presence on your property. Your safety welfare is most important.
03.Skilled Team –All of our staff members are fully knowledgeable and are experienced in the operations of our company. You can call the office for  inquiries about pricing and scope of work.
Drywall Patch Guys of Orange County, Lake Forest  provides warranty on all work performed. We look forward to having your business as we are licensed, bonded and insured as a drywall contractor.
Contact now! (818) 317-6939
Email us at sam@drywallpatchguys.com
Zip code listing of our service area in Lake Forest.
92609, 92610, 92630, 92676, 92691