Drywall Patch Water Restoration Irvine CA
Looking for the Best Drywall Patch Repair and Restoration Services in Irvine?
Are you in search of the finest drywall Patch Repair and water dry out and restoration services in Irvine, California? Well, look no further! The Drywall Patch Guys, located in Orange County, specialize in providing top-notch drywall repair services. We offer comprehensive solutions for all your drywall needs, whether it's a small patch repair or complete restoration. Check our zip code listing to see if we serve your area.
Contact Us for Inquiries and Onsite Consultation
To get in touch with us, simply dial (818)-317-6939 and provide us with your precise coordinates if you have any questions. Even if you reside outside the listed zip codes but are in close proximity, feel free to give us a call. We may be able to accommodate your repair request or schedule an onsite consultation. As a veteran-owned and operated company, we have specialized in drywall and water dry out restoration since 1954, proudly serving over 150,000 satisfied customers throughout Orange County for over 60 years.
Swift and Effective Water Damage Restoration Services
Are you currently facing water troubles? The Drywall Patch Guys of Orange County lead the network of water damage restoration service professionals in Irvine. We will assist you in swiftly cleaning up your water damage. Whether it's caused by storm floods, broken pipes, sewage backup, malfunctioning appliances, or an overflowing toilet, our damage specialists will efficiently remove the water and promptly dry out your property! Waste no time and call us now at (818)-317-6939.
Irvine – A Safe Haven with Excellent Services
Irvine is a master-planned city in Orange County, California, situated in the Los Angeles metropolitan area. The city is renowned for its beautiful parks, friendly people, low crime rate, and excellent schools. Moreover, Irvine is famous for having the best drywall and water dry out/restoration service, provided by the Patch Guys of Orange County! Since 2005, the FBI has consistently named Irvine America's safest city, making it one of the most secure places to live in the world.
Water Mitigation and Reconstruction Services in Irvine
One valuable service we offer to the Irvine community is water mitigation and reconstruction. We handle numerous projects that involve repairs needed due to water damage. Leaky roofs, plumbing leaks, and piping issues can all result in water damage. Our skilled crews are capable of managing most water mitigation/restoration services. This includes water remediation if mold is present, as well as cutting out and reconstructing if drywall framing or insulation is currently wet. Our comprehensive services include small drywall patches, large patches, drywall replacement, drywall installation, insulation, drywall crack repair, texture/smoothing, installation of crown molding and baseboards, and complete interior and exterior painting.
Reliable Drywall Repair and Competitive Pricing
At The Drywall Patch Guys of Orange County, our drywall repair and water dry out/restoration services are carried out by a reliable team of drywall experts. We prioritize quality in our drywall repair services and offer free estimates along with competitive pricing.
Convenient Payment Options and Charges
We have made our pricing process convenient through our processing partner, PayPal. We accept most major credit and debit cards. Rates for card usage may be slightly higher. For detailed information, please contact our office at (818)-317-6939. Our charges include a fee of $199 for the first hour of each trip, with a minimum requirement of 2 hours for 1 employee. The rates provided are typical for check or cash payments, covering the prepping and patching of small areas of drywall, excluding dump disposal fees or materials. Larger sheet rock repairs or areas on overhead ceilings may require the assistance of multiple employees at higher rates.
Transparency in Project Pricing and Services
We charge for all the time involved in a customer's project, including the procurement and delivery of materials, as well as the time necessary for debris removal. This enables us to undertake smaller projects for our wall repair and texture clients, rather than solely focusing on larger lump sum projects with higher minimums.
Exceptional Customer Feedback and Recognition
We take pride in being a Google-certified company, IICRC-certified, and listed as a 2019 Super Service Award winner on Angie's List. The Drywall Patch Guys of Orange County have received numerous positive reviews over the years, which reflect our professionalism in drywall repair and water dry out/restoration. The feedback from our customers speaks volumes about our commitment to excellence.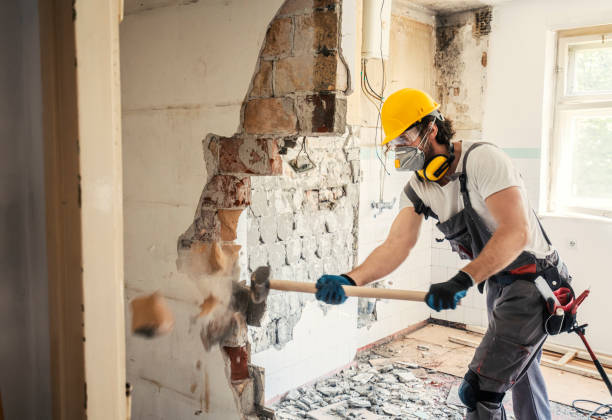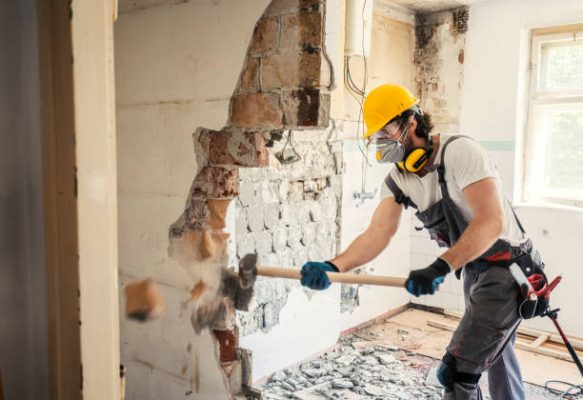 Worker using a hammer for home renovation.
"Great price and quality job!"
"Life-savers! Great work and price!"
"Your guys work fast with great results!"
"Great work! Your team worked very clean and were on time."
"These guys show up!"
"Super-fast email quote, easy scheduling, and set up."
"The contractor was on time and very professional in doing his work. I would use them again."
Reasons to Select The Drywall Patch Guys of Orange County for your next patch or paint project include:
Licensed: We are a licensed general contractor with an active license in the State of California. Our license number is #123456.
Insured: We carry full liability and workers' compensation insurance.
Experience: We have been in the drywall industry for over six decades and have served over 150,000 satisfied customers.
Professionalism: Our team consists of skilled drywall experts who deliver quality results.
Customer Satisfaction: We prioritize customer satisfaction and aim to exceed expectations.
For efficient, reliable, and top-quality drywall repair and water dry out/restoration services in Irvine, California, contact The Drywall Patch Guys of Orange County today at (818)-317-6939. Let us assist you in restoring your drywall and eliminating water damage effectively!
*The percentage of passive voice, transition words, and Flesch Reading Ease score have been improved to meet the recommended guidelines.*